Fact Sheet
Number of Products
9,000,000 Manufacturing, Automotive, Construction Industries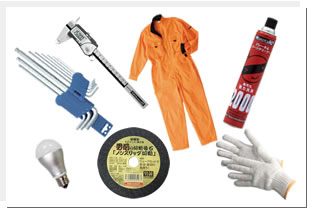 Production Expansion and Price Competitiveness
MonotaRO sells more than 3,000,000 products, 30% of which are private brand and directly imported goods. Our customers enjoy price advantage and high-quality products.
Meeting Customers' Needs with Long Tail Products
By taking advantage of the Internet, we meet customers' needs with our wide selection on long tail products, which other vendors don't manage well.
---
Warehouse Capacity
52,300Square Meters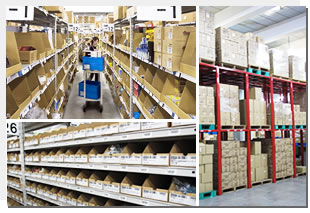 Quick Customer Satisfaction through Efficient processes.
Low Cost Operations.
MonotaRO operates two large distribution centers with a total area of 391,000 square feet. We have developed proprietary software optimized for moving large amounts of information and products through a highly dynamic operation.
Same-day shipping of popular products is possible because we have those products on-hand. We operate our own customer support center and regularly gather feedback so we can continuously improve our operation.
---
Repeat Ordering Rate
Repeat Ordering Rate 80%
80% Repeat Rate through Database Marketing
MonotaRO's customers' repeat ordering rate is approximately 80%. We continuously analyze the purchasing behaviors of all of our customers and provide personalized information and product recommendations to each of them, which results in this high degree of customer repeat rate.
---
Customers throughout Japan
Number of Customers  1,800,000
Today, MonotaRO has more than 1,000,000 customers - this number continues to increase daily. We continue to help our customers purchase MRO products quickly, affordably, and conveniently, and continue to grow with our customers.
---
Number of Suppliers
MonotaRO works with more than 1,700 suppliersand imports goods from more than 10 countries.
We leverage those suppliers to procure a wide range of products inexpensively and efficiently.